About Us
Founded in 2007, we are a transportation management consulting firm that specializes in helping federal and state transportation agencies manage their assets in a cost-efficient and optimal manner using innovative techniques supported by critical analysis and technology improvements. Bolstered by decades of successful, hands-on experience within a transportation agency, our professionals have provided unique insight into effective asset management through strategic planning, process improvements, risk management, financial planning, performance management, data management and analytics, and training. Our professionals have been at the leading edge of research in these areas and have authored or co-authored numerous publications that continue to be used by agencies nationwide in the management of transportation assets. StarIsis is led by its President, Ms. Shobna Varma, who served as the CIO for the Ohio Department of Transportation for several years and was involved on a hands-on basis in all of the above areas. With numerous publications, presentations, webinars and accomplishments to her credit, Ms. Varma serves as the lead consultant for StarIsis.
Mission
Our mission is to provide high quality professional services to help the nation's transportation agencies successfully and cost-effectively manage their assets and operations by finding innovative solutions through data-driven critical analysis, risk management, strategic planning and business process re-engineering, augmented where appropriate, by the use of technology.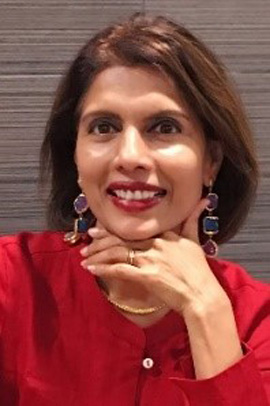 Shobna Varma
President
Shobna Varma brings over 25 years of technical and leadership expertise in the management of transportation assets involving asset management, business process improvements and technology solutions, including nearly 15 years within a State DOT. She serves many clients including FHWA's Office of Asset Management, AASHTO, NHI, TRB, and numerous State DOTs.
Shobna has published extensively and on asset management, asset sustainability, risk management and financial management. She assisted with developing the FHWA risk management, financial planning and LCP guidance documents. She is the co-author of the AASHTO Enterprise Risk Management Guide and is currently working with TRB in piloting its nationwide implementation. She is also working with FHWA to identify best practices in the Initial Asset Management Plans.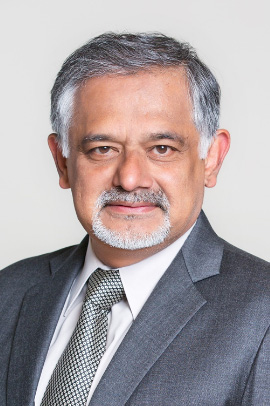 Balraj Varma, P.E.
Vice President
Balraj Varma brings nearly 40 years of technical and leadership expertise in the operation and management of a wide range of infrastructure assets involving transportation, power, logistics, and water resources. With decades of corporate leadership experience, he is actively involved in asset development, financing, construction, management and operations.